Redeemer Presbyterian Church exists to see Tyler renewed by the gospel of JesusChrist.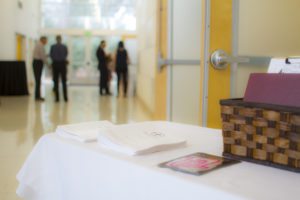 To that end we seek to…
Love God – We love him because he first loved us (1 John 4.19). Coming to appreciate the immensity of God's love and returning love to him is an eternal process, our greatest joy, and reason for being (1 Corinthians 10.31). It is in loving God well that we do our best evangelism (Ephesians 3.9-10). Practically this looks like rich, vibrant, and beautiful corporate gatherings. The people of God are defined and renewed by their worship of him. Our weekly gatherings when we sing, pray, hear his word, and observe the sacraments, are the apex of this activity for our body. In these acts of worship, by his mercy to us, we are met and strengthened by the Holy Spirit.
Love People  – Jesus said the greatest thing we can do is to love God, but he says the second greatest thing is like the first, "you shall love your neighbor as yourself" (Mark 12.31). Loving one another, and loving our neighbor, is central to our identity as Christ followers.
To that end we seek to build Authentic Community. We want to be a people who truly love one another, live life together, and extend that love to others. We seek to foster authentic community, and we schedule activities and events that facilitate this purpose. If you want to get more involved with us, then please email Ben ([email protected]).
Love Tyler – We believe God is at work redeeming our world, and he calls us to join him in that work (Revelation 21.5). To that end, we seek to love our neighbors, our colleagues and customers, our students and teachers, and our whole city with the love of Christ.
We are a relatively new church, and God has only begun to show us the ways we may love our city. We believe seeking the welfare of our city is central to our call as a church (Jeremiah 29.7). For now, loving Tyler looks like being good neighbors. It means taking great care of OneRealtor Center, which we feel privileged to use. We look forward to seeing what good works God has prepared for us.